United Kingdom
Cannabinoid Potency

Analysis of 11 cannabinoids - CBDVA, CBDV, CBDA, CBGA, CBG, CBD, THCV,CBN, D9THC, CBC, THCA – through High Performance Liquid Chromatography


Heavy Metals

Analysis of Arsenic, Cadmium, Mercury, and Lead.


Pesticides

Potentially harmful pesticides and mycotoxins may be present in cannabis crops and extracts. So analytical monitoring of pesticide and mycotoxin levels in cannabis is crucial to assure consumer safety and comply with your region's regulatory standards.
Trust Package Plus
Previous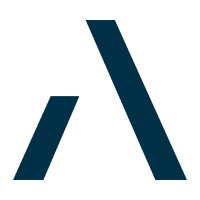 Product description
#html-body [data-pb-style=YDRQKB1]{justify-content:flex-start;display:flex;flex-direction:column;background-position:left top;background-size:cover;background-repeat:no-repeat;background-attachment:scroll}Recommended Cannabinoid Potency, Microbiology, Heavy Metals
Production & Shipping
| | |
| --- | --- |
| Product Country Of Origin | United Kingdom |
| Shipping From | United Kingdom |
| Shipping To | Austria, Belgium, Bulgaria, Croatia, Cyprus, Czech Republic, Denmark, Estonia, Finland, France, Germany, Greece, Hungary, Ireland, Italy, Latvia, Lithuania, Luxembourg, Malta, Netherlands, Norway, Poland, Portugal, Romania, Slovakia, Slovenia, Spain, Sweden, Switzerland |
Pricing
| | |
| --- | --- |
| Stock availability | In Stock |
| Stock | 9986 |
| Price Unit Measure | Unit |
CoAs